The Mittner and Richard's will host this years Thanksgiving Club Ride at South Anderson Dry lake. Come join us before or after your family dinner. They will be setting up camp on Wednesday night. If your arrive earlier, please MARK in your location, so we don't have two camps on Thursday. Fly a flag, mark on a pie plate or print you up some RUTS ARROWS on card stock! We don't have anything special planned, so come out for a low key, relaxing weekend of riding and some campfire fellowship. Camp will be near the hillside adjacent to the dry lake, not far from the BLM restrooms. Look for the RUTS arrows and the big blue RUTS flag.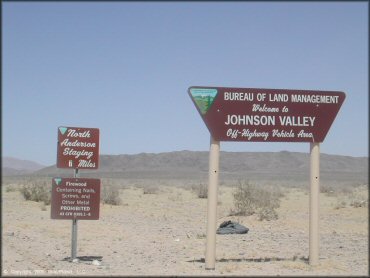 Our preferred camp area if you arrive before we do is linked with this Google Earth KMZ
GPS coordinates:
34°33'25.99″N
116°46'23.14″W
Trialboss: Charles and Brittney Richards: 559-676-1199 or 559-676-1114
Team G (Dori and Barry Mittner): 805-551-4300 or 805-990-7231
If you missed Family DIRT this year, you missed a great ride with great food, lots of friends and a fun 22 mile poker run. Our own Dave Beaumont mapped out a family friendly 22 mile Poker Run that saw 385 participants! The winning hand won a trip for two back to family dirt next year with a 4 of kind hand. Pretty good! RUTS fed a few hundred riders at the check 7 "Hot Dog" check thanks to the Mitner and Wiltsey families. Windy conditions didn't keep any riders away from hitting the trails around camp or a trip into Randsburg. Hume Lake staff knocked it out of the park with outstanding meals and a fabulous speaker, Derron Higgins from the Gathering Church in San Diego. He shared 4 great messages during our 4 meal times together. Speaking of meals, over 45 RUTS members showed up to help serve food at 4 of the included meals. We had young members serving food like, Abby Ruprecht, Blake Burnett and Gabe Richards in addition to long time members like Anthony Perry, Johnny Severin, and Abe Baumann. We had Tom Moore and the Hettemas come all the way from Idaho and the Ansites from Paso Robles. What a great weekend to hang out with new and old friends alike. Don't miss Family DIRT next year, 1st weekend of November at Prospecters Camp near Ridgecrest.